Our Staff
Who is working on your vehicle?
Our technicians are some of the most seasoned automotive specialists in the field. They have over 300 years combined experience on the mechanical side alone! Our technicians are ASE certified, factory trained and continue to update their skills by regularly attending vehicle repair seminars and training programs.
Fortunately Michael & Co. has been able to retain highly experienced and dedicated auto technicians. In fact, many of our employees have stayed with us until their retirement. Michael's appreciation and admiration for these dedicated employees shows up in the quality of the services performed on your vehicles.
We are proud to introduce our staff and technicians below.
Meet our Service Staff
Michael LaMantia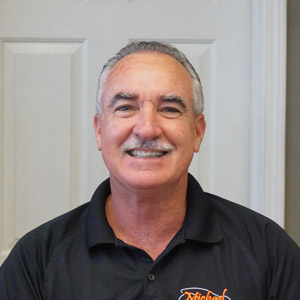 Michael LaMantia has owned and operated Michael & Co. since 1980, when he started the business out of his garage. Over the years he continued to grow with the demands of the automotive industry. After more than 34 years he still takes an active role in our automotive and collision repair facilities. He prides himself on customer service and quality work for a fair price, which he credits for the success of his business.
Bill Fisher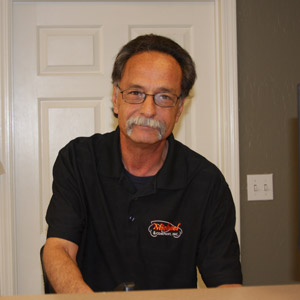 Bill Fisher has more than 30 years of experience in automotive services and enjoys building trust with each and every customer. He has been with the Michael & Co. team for 5 years. His experience includes:
Service Advisor/Management
Factory Training:

10+ years VW & Audi
10+ years GM, Ford & Mercury

In his free time he likes to go camping, fishing and hunting.
Gary Faules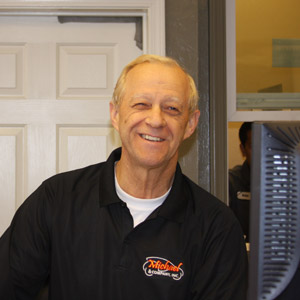 Gary Faules has 45 years of experience plus a degree in Mechanical Engineering from Stanford. In addition to his experience as an auto mechanic, Gary has been a shop owner, racecar driver, Mentor Director of NASA and automotive race car designer and driving coach. His special interests and hobbies include writing (he's a published author and a columnist), Olympic skeet shooting, racing cars, hunting, fishing and yoga.
Felisha Lindsey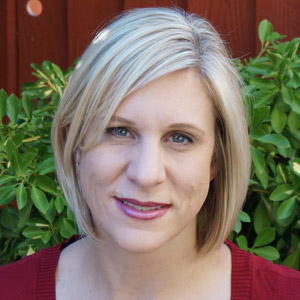 Felisha Lindsey came to Michael & Co., at the age of 19, fresh out of school. While working at Michael & Co., she obtained her accounting degree attending night classes. Starting out with simple tasks such as bookkeeping she has now been with Michael & Co. for 23 years and is now the General Manager. She has earned the respect of her peers and works closely with them to help ensure customer service as well as employee morale and handles a multitude of day-to-day operations. Felisha enjoys spending time with family and being a dance mom.
Roopesh Chandra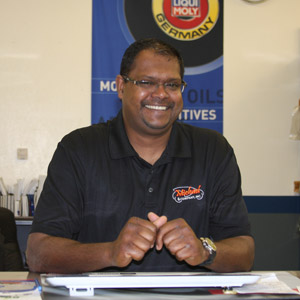 Roopesh Chandra is the Parts Manager at Michael & Co. He has 18 years of experience in parts and is also Mercedes Benz parts certified and well as Volkswagen and Audi Star certified. Roopesh has worked at Michael & Co. over 4 years and has become a quintessential part of our team. He enjoys watching soccer, is an extreme fan of the Green Bay Packers, and likes playing golf with his family during his free time.
George Loughran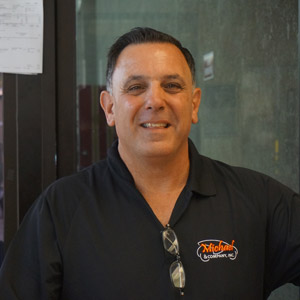 George Loughran is the newest member of our Service Department. He is now our Service Manager, he has more than 38 years of experience in the automotive trade. He spent 2 years at a CCOC trade school, and attended DeAnza automotive school graduating as a journeyman. For 31 years George worked for a local Honda dealer, 20 of which he was the Parts and Service Director. In the late 80's early 90's George worked along with Mike to build Michael & Co., and needless to say we are extremely elated to have him back with us again!! Some of our 20 year plus customers are just as excited! George is well respected in the industry, his goals align perfectly with our customer service expectations.
Meet Our Technicians
Tom Mendoza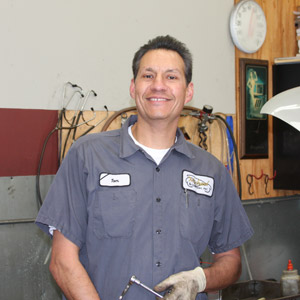 Tom Mendoza has 32 years of experience and holds certifications from A.S.E., Automotive Training Group, Automotive Training Authority, Brake Parts Inc. and more. His expertise includes diagnosis of no starts, check engine lights, air bags lights, charging system problems and brake antilock issues. His hobbies and special interests include his faith, wake boarding, boating, exercising, shooting and camping. Tom has been on the Michael & Co. team for 28 years and counting.
Clancy Ulery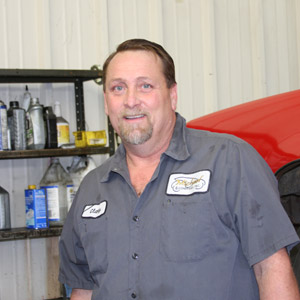 Clancy Ulery has 35 years of experience and has been factory trained with both Toyota and Honda, in addition to holding his A.S.E. in Engine Repair and Rebuilding. He enjoys rebuilding engines, fabricating and welding. He believes strongly in customer satisfaction and ensures the job is done correctly the first time around. His other interests include auto racing, as well as working on anything else that has an engine. Clancy has been an employee of Michael & Co. for over 24 years.
Wes Sawin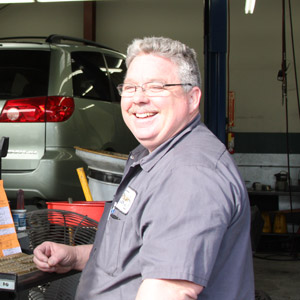 Wes Sawin has more than 30 years of experience, is factory trained with GM and is an A.S.E. Master Technician with a star smog license. He's an expert at engine diagnostics and is trained on most makes and models of cars and he's also well versed in light and heavy-duty auto and truck repairs including:
Brakes
Suspension
Electrical diagnostics
Engine electrical and mechanical diagnostics and repair
Transmission and final drive diagnostics and repair
Air conditioning diagnostics and repair
Wes's hobbies and interests include traveling to national parks, camping, fishing, shooting, hunting and spending time with family & friends. Wes has been with our company for more than 8 years.
Ralph Evangelista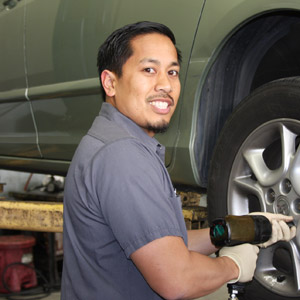 Ralph Evangelista has 13 years of experience at Michael & Company, is A.S.E. certified and has hybrid training. He came to Michael & Co. during an internship offered through Evergreen Valley College where he was part of the auto program. He quickly became an asset to our company by immediately adapting to the professional automotive repair industry and studying with master techs. Ralph's interests and hobbies include playing and watching basketball, music production, gardening and shoes.
Mark Hovestadt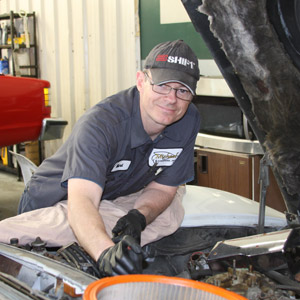 Mark Hovestadt has 29 years of experience in the industry. He went to San Jose City College, San Jose State University and De Anza's Auto Tech Program. His expertise is with electrical systems and drivability in addition to having the following training certifications:
Mazda Factory Training
Hyundai Factory Training
Mitsubishi Factory Training
Isuzu Master Tech
Honda Silver Tech
Aftermarket Volvo Training
Hybrid Training
Independent Porsche, CW & Audi Factory Training
Mazda, Hyundai, Mitsubishi, Subaru, Honda, Kia & Isuzu Dealership
Saab & Volvo Independent
Mark's special interests include alternative energy vehicles and ancient history, and in his free time he's often biking, snowboarding, socializing or reading. Mark is a newer tech at Michael & Co. whom filled the shoes of a recently retired employee. We feel extremely fortunate to have obtained and hired such an experienced and valuable worker; he has quickly become an asset to our company.
Jose Ramos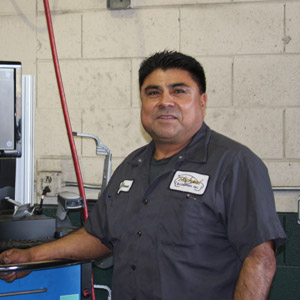 Jose Ramos has 30 years of experience and is an expert in alignment, brakes, noise (creeks, pops, clucks, etc.) and suspension diagnosis and repair. In his free time, when he's not keeping up with modern technology in cars, he enjoys motor cross, soccer, watching movies and fixing up project cars on the side. Jose is a rare breed of tech; he is an old school technician whom knows how to get to the bottom of every suspension and alignment issue out there. He does it all, from replacing king pins to bending I-beams to correcting alignment issues. He is A.S.E. certified in alignment, suspension and brakes. He learned his craft from some of the best suspension guys in the industry (all retired)!!
Steve Moomey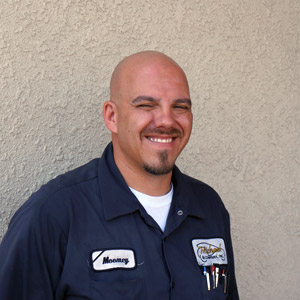 Steve Moomey has 22 years of experience in the automotive field. He has been factory and dealer trained in Ford, Mercury, Lincoln and Chevy vehicles. He is also certified in hybrid repair. His hobbies include hanging out with friends and family as well as practicing his faith. He is the newest hire on our team, however (as with all the technicians we bring onboard) he is top-notch in this field!
Meet Our Automotive Collision & Paint Staff
Geddy Ly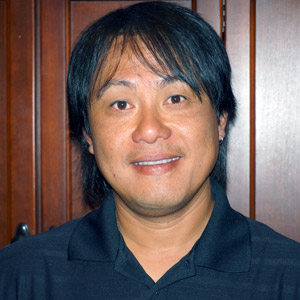 Geddy Ly is our Auto Body Manager who came to our company in 2005 with an automotive business background. He has an engineering degree, has been I-car trained and continues to stay on top by attending PPG paint classes. Geddy plays many roles in the day-to-day operations of the body shop, which include writing estimates, managing workflow and employees, and working closely with suppliers to ensure prompt and accurate repairs. He is a San Francisco 49r faithful and enjoys listening to music, attending concerts, and going to car shows.
Lynn Lindsey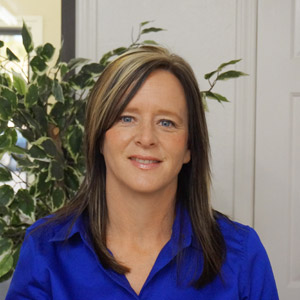 Lynn Lindsey is the Auto Body Assistant Manager. She came to Michael & Co. after being in the mortgage industry for over 15 years. She was hired as a bookkeeper, but adapted quickly to the automotive business and now plays a key role. She is a bookkeeper/estimator for the body shop and takes pride in working closely with customers to ensure that their vehicles are repaired to their satisfaction. Lynn has a Bachelor's degree in Accounting. She enjoys spending time with her kids and watching her son play soccer.
Ernesto Chavez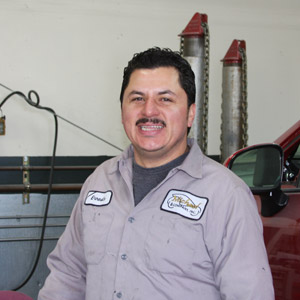 Ernesto Chavez is another one of our expert Auto Body Technicians. Ernesto has been with Michael & Co. for over 17 years. He is trained as an I-Car Technician, has over ten years of experience painting, and prior to working with Michael & Co. During his time here, Ernesto has helped restore several different types of cars, including but not exclusively, Porsche, Dodge, and Tesla. In his free time he enjoys playing basketball and billiards.
Miguel Silva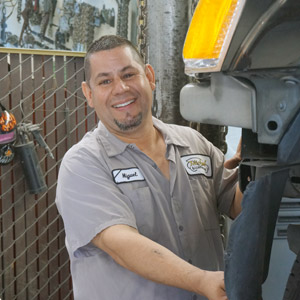 Miguel Silva is an Auto Body Technician at Michael & Co. and has worked here for 12 years. Miguel has a variety of skills including welding, frame work, hybrid repair, airbag installation, and is a self-proclaimed handyman. He is I-car certified and one of the best body men in the business. Miguel is not afraid to tackle the most challenging repairs and works closely with the customer and our team to get the job done accurately the first time.
Richard Diaz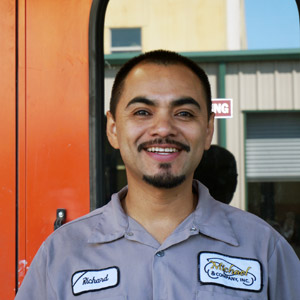 Richard Diaz is the painter here at Michael & Co. He has worked here for 10 years and is excellent at matching precise paint colors; he is PPG certified and has helped restore cars from 1910 classics to a 2014 Tesla and everything in between. Richard works closely with costumers to ensure that even the most fastidious and particular costumers can be satisfied when the work is done. In his free time, he enjoys attending sports events, camping, soccer, and swimming.
Gonzalo Ibarra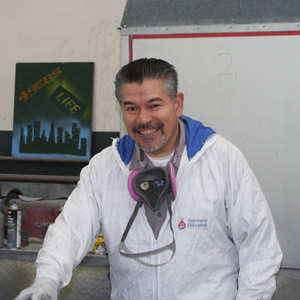 Gonzalo Ibarra has worked in the auto shop industry for 15 years. He is I-Car trained and silver certified, and is continuing his education to eventually become gold certified. Even though Gonzalo usually prepares cars for body work or to be painted his skills are not limited to just those. He worked for 10 years as a painter, is well versed in restorations of classic cars, and is especially proud of his work on cars like a 2012 Ferrari as well as an array of others.
Silviano Lemus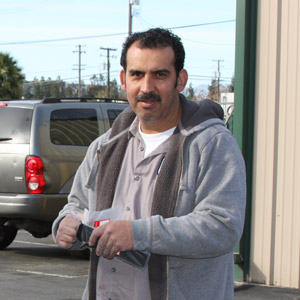 Silviano Lemus has been a member of the Michael & Co. team for 1 1/2 years, and has also worked in the auto shop industry for 16 years. He is infinitely experienced in body work for not only Toyotas, Fords, but many other classic and luxury brands as well. Silvano plans to continue his education in order to strive for gold certification.